Cancer Center of Excellence
Cancer Center of Excellence
Whether you or a loved one has just been diagnosed with cancer, or you wish to do everything you can to avoid the disease, the Cancer Center of Excellence provides the information and resources you will need. Here, you can read an introduction to what cancer is and how and why it develops; take an in-depth look at a certain type of cancer; read about a particular treatment or diagnostic procedure; get information about cancer research; or learn what you can do to reduce your risk of developing cancer.
Resources
Featured Article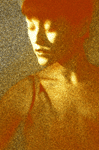 Reclaiming Sexuality After Gynecologic Cancer
Women who are treated for gynecologic cancer are often caught off-guard by the impact it can have on their sex lives.